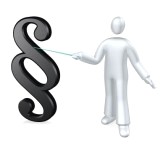 Here we give you "The 10 Commandments" – a 10 point check list for consideration – especially suppliers have to consider these 10 points before making a choice about who to entrust their production system to.
It only takes 10 minutes to form a clear picture of who to cooperate with – it makes much more sense than going through magazines and home pages.

§1: Demand local competences
Does your supplier have the necessary educational qualifications within relevant chemical disciplines – locally within your organization or close to you (not just a foreign partner somewhere abroad)?. And how many coworkers with experience and qualifications, who can visit you on site within a few hours when necessary, does your supplier have?

§2: Demand product requirements
Is your supplier's product range sufficiently wide and diverse – and can you have your products delivered from day to day?

§3: Demand references
How big is your supplier's market share – and how many larger references with critical operation can be demonstrated?
Ask for 3 references that meet all of the above demands. Then have a talk with your colleagues on these 3 reference companies.

§4: Demand openness
Will your supplier hand over formula data for chemicals for risk assessments and environmental statements?

§5: Demand guarantees
Ask for guarantees – in writing – for the overall cost profile, i.e. apart from chemical usage and service, figures for energy- and water consumption should also be included
Ask for written guarantees for the actual protection and product life cycle prolongation of your systems. Ask for guarantees for maintaining production uptime. Can your supplier give you financial compensation?

§6: Demand follow-up
Does your supplier offer frequent and thorough analytical chemical follow-up and assist locally on site at your location?

§7: Demand creditworthiness
Do the financial records look sound and is there a long consolidation record? Are you sure there is financial backing if you strike bad luck? How long has your supplier been active within this highly specialized area of expertise (chemical water management)? And is the product liability insurance increased?

§8: Demand environmental requirements
What written guarantees do you get for the actual efficiency of your systems, water- and energy consumption, CO2 footprint?

§9: Demand documentation
What kind of support base do you get access to? - test laboratories, quality assurance, expansion options and documentation?

§ 10: Demand a refund guarantee
Demand a written guarantee for the end-to-end finances you have been promised – all inclusive. Agree on a financial compensation if the promise is not fulfilled.