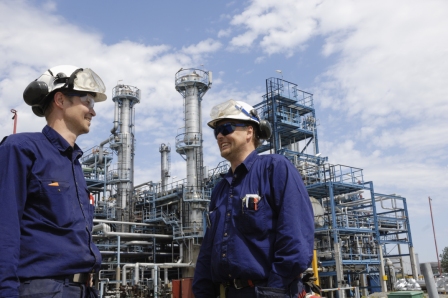 As our client, you are our most important resource.
Without you and the business you choose to offer us, we cannot exist. We do our best to honor the trust you show us by letting us work together with you on your water management.

In practical this means that you can expect well-educated and committed people who are enthusiastic about the task to come visit you on site. They recognize your needs and your systems and will do whatever it takes to meet your expectations.

Our concept is based on us usually taking over an active co-responsibility for operations and the results created – of course in close consultation with our clients. This is regulated more detailed in the actual contracts we enter into with our clients. We therefore commit ourselves more deeply in the processes and in the production that involves water and water treatment. Since this is most often closely connected to the earning capacity (incorrect water treatment – no profitable production) we work daily with huge values with our clients – and therefore we also assume a big and heavy responsibility, where we cannot fail.

A big part of our job is therefore servicing and maintaining the processes on site with our clients. As a client you will
experience this in practice by:

Frequent site visits
Detailed inspections
Detailed on-site chemical analysis of water samples
Extensive reporting on operational relations
Recommendations regarding any changes or improvements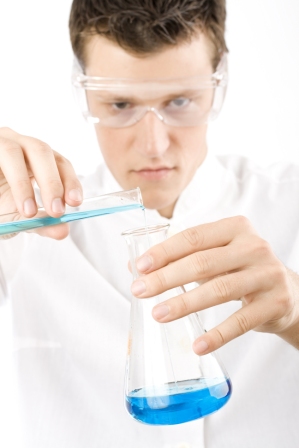 In addition hereto the local employee is the link between you and the back office and he can ensure that everything from product deliveries to operations in practice run according to your satisfaction. Always!
All our employees therefore work very independently with the tasks from day to day. But they are also part of a team that frequently meet and exchange experiences, add new competences, and work towards a joint ambition to be your preferred partner in industrial water management.

Employee profile – see what to expect
At acti-Chem we believe that knowledge is the foundation of the value we can create for you. Value for our clients creates value for our employees and thereby also for the company acti-Chem. We therefore constantly strive to renew our knowledge and to always be first on the market with the newest and the highest performing technology and service.
We therefore primarily aim to attract employees that have an explicit desire to become active within this strategy. In respect to education we therefore prefer that the employee has 3-5 years of practical experience – and preferably within our area of business or sectors connected to it. We also want our employees to be punctual, meticulous and markedly service minded. Independence and sense of responsibility is key for an acti-Chem employee.

At acti-Chem we want our employees to feel satisfied and challenged all the time. For us it is simply logical in that we live off collaborating with our clients. The key factor in this collaboration is the constant commitment and competence of our employees. We believe we can stimulate this in a positive direction by always educating, supporting, and rewarding our employees in all functions. All employees are therefore offered training and coaching on a running basis in order to sharpen their competences and keeping our mission clear.

It is the commitment of our employees that ensure that the right products arrive in the right quality and that they are used optimally and that the counseling and quality of our solutions are always excellent. It is the continued will and motivation of our employees that ensure that we always keep our promises to our clients. When this happens, we have satisfied clients and satisfied clients ensure the future and progress of this company.

So, no matter if we talk about the back-office function or the front line technicians at acti-Chem they are the corner stone of our company and the foundation for the satisfaction and success we have achieved with our clients over the years.

We have therefore decided to invest a lot in practical training and support of our employees, as well at giving them responsibility and ownership of the tasks they are involved in. We believe that you with your tasks and we reward the efforts as the results are achieved.

We are a small dynamic organization and therefore heavy bureaucratic processes are not something we deal in. We want to spend our energy on nursing our clients and investigate new and exciting opportunities together.